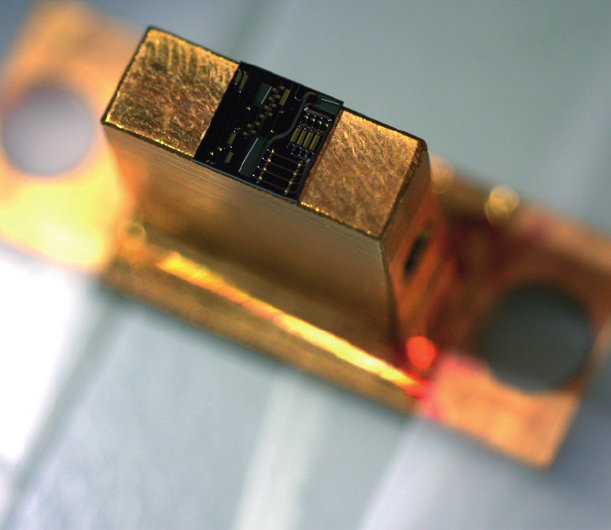 Photonic Integrated Circuits (PICs) open up whole new opportunities in improving existing electronic and photonic devices. PICs have a wide variety of applications, such as:
ultra-high speed data communication for the next generation Internet;
extremely sensitive detectors for gasses, temperatures or strain in mechanical structures securing our environment and the safety of machines;
new biomedical analysis devices for a quick diagnosis of diseases.
Generic Integration Technology
Generic foundries offer standardized and general-purpose fabrication technologies to external users. Fabless players can focus on new circuital solutions rather than technological issues.
Generic foundry model allows affordable access to advanced technologies PIC-manufacturing, similar to the approach in microelectronics thirty years ago. The currently available foundry infrastructure includes design, manufacturing, packaging and testing which is quite unique. Such processes bring important advantages:
Fast design
Low fabrication cost
Use of a standardized generic process through Multi-Project Wafer (MPW) runs
Easier chip qualification

Need support with PIC technology?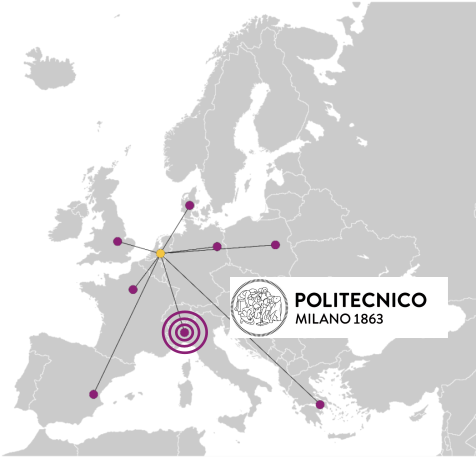 The EU-sponsored initiative PICs4All brings together the PIC-value chain of Europe's key players in the field of photonic integration, including manufacturing and packaging partners, photonic CAD software partners, R&D labs and Photonic IC design houses. Application Support Centres (ASCs) have been set up at 9 Integrated Photonics specialized universities throughout Europe. The PICS4All specialists offer their support to academia, research institutes, SMEs and larger companies to assess whether your idea can be realized using PICs; determine whether the application of PICs is economically viable in your product; access PIC design, manufacturing and evaluation facilities.
Politecnico di Milano serves as Italian Application Support Centre, you can contact us for any information!
Project website: http://pics4all.jeppix.eu

Download here the project flayer