Andrea Melloni
Professor, Group Leader
OSA Fellow, he is Full Professor at Dipartimento di Elettronica, Informazione e Bioingegneria – Politecnico di Milano – where he leads the group of Photonic Devices and teaches the master course "Photonics Devices".
With a background in microwaves, his field of research is in the analysis, design, characterization and exploitation of passive integrated optical devices for telecom and sensing. He has been one of the pioneers of the slow light concept and its exploitation in the linear and nonlinear domain. He is currently contributing to define the new schemes of generic photonic foundries in Europe. In 2008 he founded the company Filarete, for the development and commercialization of the first circuit simulator for integrated optical circuits, ASPIC (www.aspicdesign.com).
He holds 13 international patents in the field of integrated optics and components and he is author and co-author of over 90 publications on the major international journals.
Francesco Morichetti
Professor, Laboratory Head
Francesco Morichetti is associate professor since 2020,  he teaches "Onde Elettromagnetiche e Mezzi trasmissivi" and "Dispositivi per la trasmissione dell'informazione" both at Bachelor and master degree level.
He received a Master's degree (cum laude) in telecommunication engineering in 2001 and a Ph.D. degree (cum laude) in information engineering in 2008 from Politecnico di Milano. In 2001, he joined the Integrated Optics Lab of CoreCom, Italy. In 2009, he was appointed head of the Integrated Optics Lab at Politecnico di Milano. Since 2012, he has been a postdoctoral researcher at Politecnico di Milano. His research interests include the modeling, design, and characterization of photonic integrated circuits for optical signal processing. He is the coauthor of three chapters of international books, more than 150 papers in international journals and conference proceedings, and five international patents. He is a member of the scientific panel of Spotlight on Optics (Optical Society of America) and of the Editorial Boards of ISRN Optics and The Scientific World Journal.
Maziyar Milanizadeh
Post-Doc
Maziyar (1987) received B.Sc in Electronics Engineering from Isfahan University (Iran) in 2011, with specialization in microwave devices. He has 4 years of experience as research assistant in IURRC (Isfahan university) on X-band power amplifiers, target detection, simulation for tracking systems and array antennas. In 2017 he achieved M.Sc in Telecommunications-technology from Politecnico di Milano. During the thesis and after the graduation, he joined the Photonic Devices Group, focusing on algorithms and techniques for calibration and control of photonics integrated circuits, complex system synthesis and modeling, thermal and stress simulations. He is currently attending PhD program at Politecnico di Milano.
Francesca Milesi
PhD Student
Born in 1993, Milesi Francesca achieved her M.Sc in Telecommunications-technology from Politecnico di Milano in April 2018 with a thesis focused on the development of Silicon Oxynitride waveguides technology for integrated optics applications. During the thesis she joined the Photonic Devices Group and she currently is a Ph.D. student in physics at Politecnico di Milano. Her work is devoted to the development of diagnostic platforms lab-on-chip, suitable for application in bio-emergency situations such as those connected to viral pathologies, e.g. Dengue, Chikungunya and Zika.
Piero Borga
PhD Student
Piero (1992) achieved the B.Sc at Politecnico di Milano in Engineering Physics with a thesis on high resolution laser spectroscopy using locked optical frequency combs. During his M.Sc in Engineerig Physics, focusing on optics and photonics and after also spending a semester at Instituto Superior Técnico de Lisboa in Portugal, he conducted his thesis joining the Photonic Devices Group accomplishing the manipulation of free space optical beams using integrated photonic meshes. In November '18 he started the PhD in Physics with an interdisciplinary scholarship between the Physics and the Information Departments aiming to develop an integrated photonic chip devoted to biosensing.
Christian De Vita
PhD Student
Christian (1995) achieved the M.Sc. at Politecnico di Milano in Telecommunication Engineering with a thesis on Silicon oxycarbide for integrated Photonics.
In November '19 he started the Ph.D. in Information Engineering with a scholarship focused on multilayer thin films for UV to LWIR operation.
He has experience in the deposition and characterization of dielectric thin films as well as in the realization of waveguides and photonic integrated circuits.
He has also skills in optical measurements, both linear and nonlinear.
Matteo Petrini
PhD Student
Matteo Petrini (1995) received the B.Sc in Computer Science and Engineering (cum laude) in 2017 and the M.Sc in Telecommunication Engineering (cum laude) in 2019, both from Politecnico di Milano. He is currently a Ph.D. Student in the Department of Electronics, Information and Bioengineering of Politecnico di Milano.
He is focusing on techniques for automatic tuning and testing of Photonic Intregrated Circuits.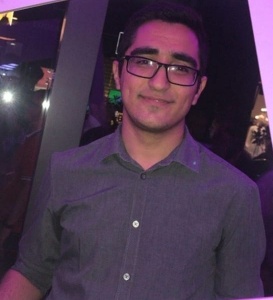 Jalal Babaeian
M.Sc. Student
Jalal got his bachelor at "Ferdowsi university of Mashhad" in telecommunication engineering, with a thesis on "Visible Light Communication (VLC)" using solar cells as a mean for receiving data.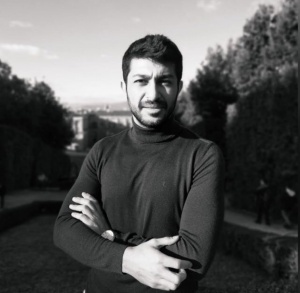 Oğuzhan KARA
M.Sc. Student
Oğuzhan KARA (1993) received the B.Sc in Electrical & Electronics Engineering (Marmara University) in 2017. He is currently a M.Sc student in Telecommunication Engineering of Politecnico di Milano.
Emanuele Parrinello
M.S., Collaborator
He graduated in Computer Engineering at Politecnico di Milano in 2009.
He worked at STMicroelectronics form 2009 to 2013 in the Technology R&D division focusing on internal CAD development and pilot projects.
He joined Filarete S.r.l. in 2013 as Software Architect.